Pull Up Banners Victoria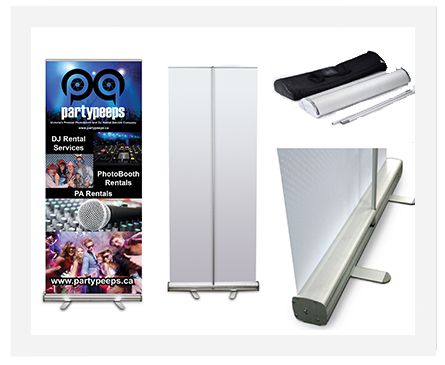 Our Wrap pulls up banners is easy to set up and take down, require minimal storage space and come with a protective carrying case to ensure your sign's long life.
Pull up banners are great for those last-minute on-site promotional opportunities, sales and customer appreciation events, and more.
For those with a bigger application in mind, we can custom make a banner in almost any width or length you need. Our hanging banners come with a 1" hem and grommets positioned every 2'. From indoor lay flat material to outdoor reinforced, we have the material perfect for your application.
Tradeshow Displays
Your display at a tradeshow can make all the difference between sitting there with nothing to do and actually engaging with potential customers interested in your products and services.
Let us help you design a tradeshow display, banners and printed promotional materials to make your next tradeshow a resounding success!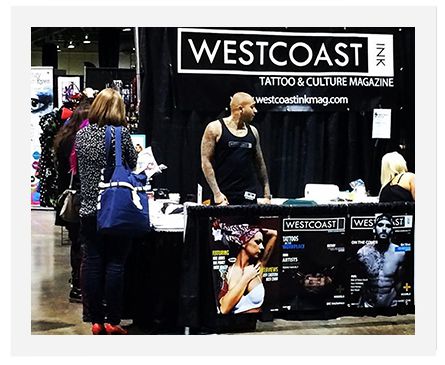 Make the best brand image through personalized banners with us
Branding is the hardest part of doing any business, either for professional or for personal purposes. When it comes to choosing a medium to make the best brand image, people always get afraid where to start from and what platform will be best suitable for the concerned business.
Even though many other mediums are there to promote your business, but they can only be a part of your strategy and not the strategy as a whole. But doing your brand promotion through suitable and professional banners are always helpful, either for online or offline platforms. We are thus offering you with best sorts of personalized banners in order to leverage your business branding strategy and to get some results beneficial for your goal to achieve. 70% of the marketers and business owners in Victoria believe in the credibility of banner-making in getting the height of success.
Here are the key benefits of our banners in Victoria
1. Increasing the traffic: As we add a professional touch in making the banners, it will attract your customers for sure irrespective of the platforms (online or offline).
2. Giving the best business information: By taking all the details about your business, we ensure the best accumulation of your business information through the images or graphics in the banner.
3. Competencies: We all know how much competitive is the market outside. For making you suitable in this competitive world, we make advanced and highly standardized banners and help your business to grow rapidly.
We always take care of the quality of images, synchronization of the colors with your business, size of the same, the compression nature of the files, etc. All the professionals here with us are very much dedicated and concentrated at their works and always committed to providing the clients with quality works and within the given deadline.
Experience an outstanding world of brand promotion with our quality banner images.