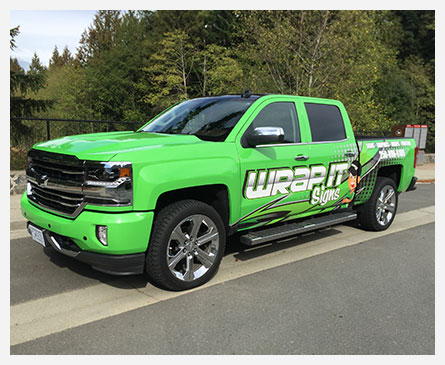 Are you looking to get the best vehicle and truck graphics? We are here for you. We at Wrap It Signs, provide you with the best of graphics for your vehicles that will perfectly fulfill your goal to drive more and more customers towards your business.
Importance of vehicle graphic wraps
Vehicle graphics are the best way to advertise any business. Especially trucks that drive to faraway places help's a lot to connect with people in and around the city. So the more creative and attractive it will be, the more customers will be generated thereby. We customize the designs in our way and thereby make wraps visually attractive. We can design anything from simple lettering to full vehicle wraps and make your message effectively understood by the targeted audiences through our visual creative's.
Our process of making vehicle or truck graphic wraps
Before we start our designing part we first listen to our clients regarding their requirements. Then we measure the vehicle on which they want to wrap. Once the measurement part gets completed, our professional designers start their work. Based on the client's requirements, designers put the best designs on paper with their special personal touch. On the approval of the design by the clients, our printing process takes place. With superior and advanced printing techniques, our graphic wraps on the vehicles stay as it is for years.
Why us
Vehicle graphic wraps need a professional touch, either in terms of designing or printing to persist the natural climatic conditions like rain, sunlight, storms, wind, etc. So without a professional design and its advanced way of execution, you cannot assure whether it will last for long or not. Our truck and vehicle graphic wraps need zero maintenance and you have to do one-time investment. This is because you need to invest now and then enjoy advertising your business to all the people around till the time you want. Call us now and grab this opportunity today!