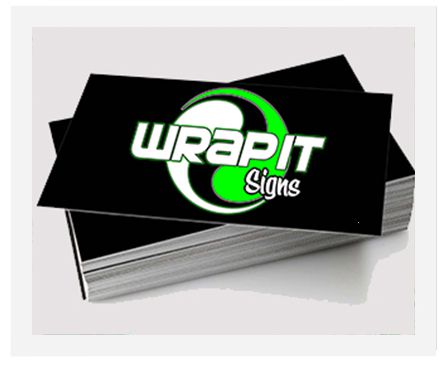 Business Cards Victoria BC
Are you looking for somewhere in Victoria to get quality business cards designed that will make potential customers look twice? At Wrap IT Signs, we believe that having a great looking business card is one of the best ways to stand out from your competition. We have all the printing options from glossy to a matte finish, 12 to 16point card stock, and a host of color and finish options. We are one-stop solutions for Business Cards & Stationery Printing in Victoria British Columbia Canada.
Promotional Items Victoria
We don't just print business cards either. We can print anything from brochures and flyers to stickers, mugs, shirts and more! Give us a call today and start branding your business tomorrow! we specialize in printing promotional items in Victoria.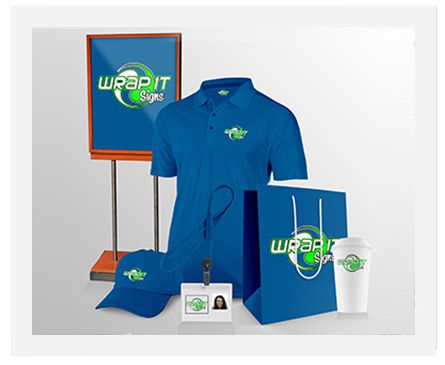 Give Your Brand a Voice With Promotional Items!
Desires to create awareness for your brand? If yes, then promotional items are an ideal choice that you can go for! They reflect your complete brand and are an ideal means that can enhance your brand awareness. Just after a handshake or a speech, these promotional items will remind clients of your business. Wrap IT Signs is an ideal company that can create attractive promotional items in Victoria for your business, be it stickers, mugs, brochures, flyers, shirts or anything else! We believe that promotional items are something that can make you stand ahead of your competitors.
It doesn't matter whether you are running a small or large business; promotional items are something that can create a good impression in the mind of your customers. We can assist you in determining the right item as per your business and keeps your budget in mind while designing these. At Wrap IT Signs, you can find these items at affordable prices and we are proud to be the best company in dealing with best promotional items. Till now, we have served many happy clients and we are expecting more in the coming years. We will be happy to discuss everything in brief with you before we start designing any promotional item for you.
Get in touch with us today for promotional items in Victoria and converse with our experienced marketing experts related to promotional items which are appropriate for your company. Majority of people in Victoria are choosing us since they have developed faith in us.
Why choose someone else when we are here to serve you in the best manner! Our main priority is in providing satisfaction to our customers by our quality services. For any additional information, you can just explore our website and get an idea about our company. Contact us today at (250) 896-6109 for any query or simply write to us at wrapitsigns@outlook.com