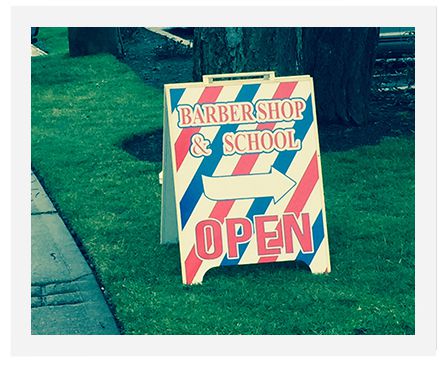 Sandwich Boards Victoria
Easily one of the most cost effective ways a business can get its message across is by using sandwich boards. These signs are easily placed in high visibility areas such as sidewalks, street corners, boulevards, yards and more!
They are great for advertising anything from open houses, to sales, new business locations, directions to your business, or simply letting potential customer's know you are in the area working.
Our sandwich boards are available in different sizes and styles, and are durable and easily moved from location to location.
Yard Signs
Yard signs are typically made from cloreplast and have a standard size of 24" by 18", however custom sizes are available to suit your specific application. We use spider step stakes for ground mounting, which are a step up from your traditional metal H pegs, giving your sign a longer lifespan and greater durability.
We also makes signs in all different sizes, with quality grommets that can easily be attached to fences, buildings, etc.
If you have any questions or want to get us working on your next signage project, give us a call today! yard signs Victoria BC