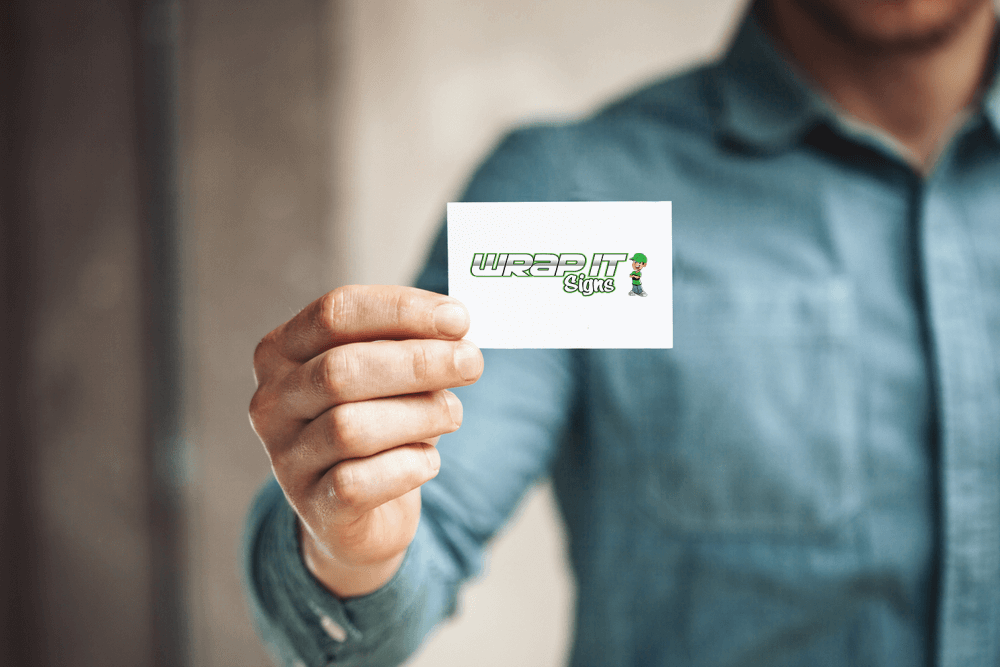 While office printers are commonly used for small paperwork, if you want to print hundreds and thousands of business cards or any form of paper you require, you should always consider Victoria's number one professional printing service provider. Here at Wrap It Signs, we help you in completing the work fast and in a professional manner as we have state-of-the-art equipment and experienced workers who have years in the industry.
If you are having second thoughts about hiring a professional printing service provider for your business cards in Victoria, BC, you should focus on what you stand to gain from our services. Continuing on the subject, in this blog, we share the benefits of hiring professional Victoria printing services.
Affordable
If you are operating on a tight budget, it can be beneficial to hire professional printing service providers as they offer affordable services, all you need to do is to focus on the pricing to avoid spending on the typesetting alone. While you can compare the prices of other companies, at Wrap It Signs we offer discounts for bulk projects and this is why many clients choose us as the particular periodical service provider since our discounts act as an incentive. offering attractive pricing and discounts helps us lure clients towards our affordable service.
Convenience
Another benefit of hiring professional printing service providers is the convenience they offer as they have graphic designers in their teams. This gives clients an opportunity to tell the designers the features you want in your printouts, and they will be experienced to offer even better and different ideas. At Wrap It Signs we are skilled and experienced to handle any design you want, to help you avoid brainstorming on printing ideas. Also, we are able to provide all your works with only one order.
High Quality
While you can use an office printer to print papers in a small quantity, a big bunch of papers can be impossible for office printers to maintain quality. This is not the case with professional printing service providers. At Wrap It Signs we have technological advancements and sophisticated printers, which can easily handle a big bunch of paper without compromising its quality. We also offer better finish, UV, and water-resistant printing services, which cannot be found in office printers.
Variety
Another benefit of hiring professional printing services is that it offers clients the opportunity to print anything and everything for them. Apart from different types of business cards, you can also print this such as brochures, boat graphics, promotional items, banners, stickers, decals, flyers, catalogs, posters, displayers, calendars, wall coverings. Moreover, they also offer the services of storefront signs, sandwich boards, and yard signs.
Conclusion
Take the services of a professional printing service provider in Victoria, BC, and get high-quality, consistent, and attractive printing services. To enjoy the benefits, hire Wrap It Signs as we are skilled and experienced to offer printing services. In Victoria we are the leading printing service provider, so call us at 250-896-6109 or email us at Wrapitsigns@Outlook.Com for more information.