Every person wants their boat to look attractive than other boats, and one can achieve this with vinyl wraps boat graphics. It's something that can capture the attention of customers towards your boat and makes your boat looks unique in every way. Not only it makes your boat looks attractive; however, it can protect the body of your boat from getting dull and maintain its new look for a lifetime.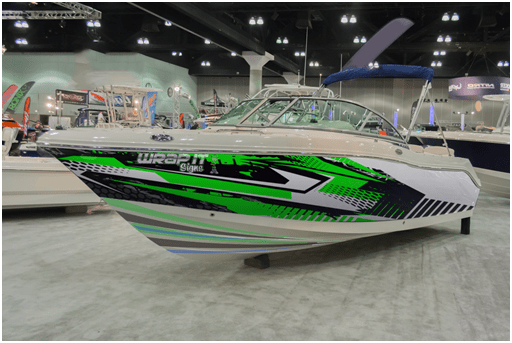 Choose a Theme
If you desire to make your boat look attractive as compared to other boats, then you can pick a theme as per your needs and desires. Many boaters use images like fish and water sports that are enough to hold the attention of people during peak times. Many companies can create attractive graphics by considering the theme as well as your boat's personality.
Pick a Color
Color also plays an important role in enhancing the dull boat. From simple black white to bright shades like yellow and red- every boat owner wants the right shade for their boat. Choosing the right color adds more life to the boat, and a wrong color can ruin its complete look.
Get Noticed at Night
Reflective vinyl is an ideal choice if you prefer boating during the night too. Do you know what is so good about reflective vinyl? It provides an element of security to those who want to enjoy the water in the dark. If a person is new to the world of boating, it's better to add this vinyl to your boat to get prepared for night voyages.
What are the Reasons to Choose Vinyl Boat Graphics and Wraps?
Numerous Benefits Can Persuade You to Choose Boat Wraps As Well As Graphics: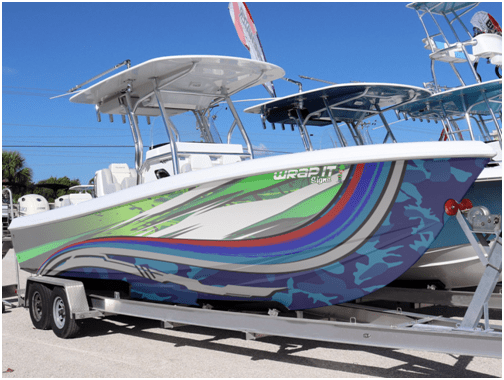 Vinyl wrap is a cost-effective alternative as compared to paint. Boat wraps can last for a long time and designed in a way to shield the original paint of the boat from any damage.
Wraps can be maintained easily since one can clean it by using soap as well as a water whenever it gets dirty. It can also be repaired easily, rather than rewrapping the entire boat; some repairs can easily be resolved with a patch.
Wraps can protect the body of your boat, and the best thing is that they can be removed easily without any scratch to the interior original paint. This implies that if a person wants to remove the wrap, then the original paint will look the same as it was at the time of buying the boat.
Final Insights
Hope this blog has helped you in knowing more about the vinyl boat graphics and wraps. What's more imperative is to choose the best company if you want the service of boat graphics wraps at affordable prices.
From this blog, it's clear that vinyl wraps can transform the complete look of the boat and makes it perfect from every angle. Wraps can add value to the boat; however, it will protect the underlying paint too. Making a final decision regarding boat wrap is a considerable investment that will benefit people in the future.