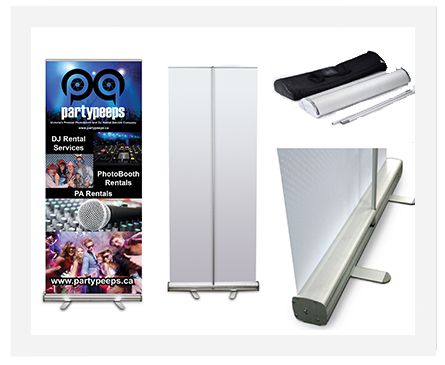 Pull Up Banners  Victoria
Our Wrap iT pull up banners are easy to set up and take down, require minimal storage space and come with a protective carrying case to ensure your sign's long life.
Pull up banners are great for those last minute on site promotional opportunities, sales and customer appreciation events, and more.
For those with a bigger application in mind, we can custom make a banner in almost any width or length you need. Our hanging banners come with a 1" hem and grommets positioned every 2'. From indoor lay flat material to outdoor reinforced, we have the material perfect for your application.
Tradeshow Displays
Your display at a tradeshow can make all the difference between sitting there with nothing to do and actually engaging with potential customers interested in your products and services.
Let us help you design a tradeshow display, banners and printed promotional materials to make your next tradeshow a resounding success!