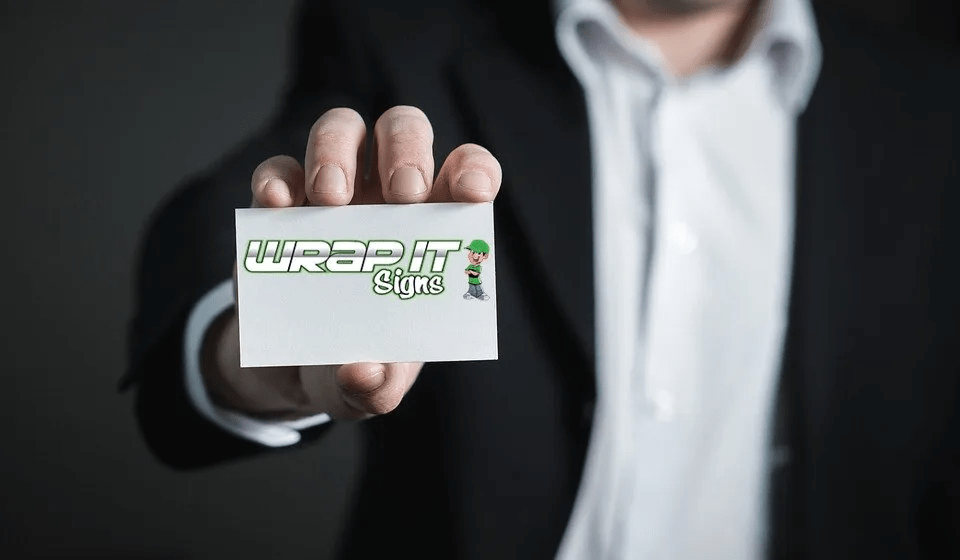 As a professional printing service provider in Victoria, BC, we understand how important it is to work with a reliable and affordable printing company regardless of the type of business. This is why we serve businesses of the area with some of the best outdoor signs, custom posters, and marketing regalia. Some of the marketing regalia we cater for include marine wraps, storefront signs, stickers, sandwich boards, vinyl vehicle wraps, business cards, and wall coverings.
With the countless printing service providers in Victoria, BC, picking the right one can be a challenging task; this is why at Wrap It Signs we have certain qualities that differentiate us from everyone. In this blog, we share the four common qualities of Wrap It Signs.
High-quality printing
While many printing service providers have a lot of customers, it does not reflect that they will provide high-quality prints. This is why it is important to look at the prints that are offered by different printing service providers. As a reputable business, Wrap It Signs we offer samples of our previous work. This is to help our clients know that we can deliver what they want, we can also deliver any required unique or specific print. We know that if our clients love the portfolio we offer, then they will definitely love our work.
Experienced printers
At Wrap It Signs we are a reputable printing service provider that has printers who are seasoned and technically proficient. Our team of printers has more than 15 years of experience and they pay attention to detail. Apart from being knowledgeable at advising whether your designs are perfect for the format that you want, our seasoned professionals also offer suggestions to ensure perfect work. Also, they will double-check and make sure that the client's work guarantees premium quality. Check out https://wrapitsigns.ca/services/ for high-quality printing services.
Reputation
When choosing the right printing service provider, clients firstly confirm its reputation in the industry. Apart from checking out on the provider's website, potential clients can easily confirm reputation by checking reviews from past and existing clients and also talking to some of them for references to determine the quality of work they offer. Wrap It Signs is a  reputable printing service provider that assures excellent printing services.
Affordable services
Last but not least, a reliable and reputable printing service provider A great printing service provider will offer affordable services and a range of pricing options. At Wrap It Signs we offer prices that are highly competitive compared to other service providers in the industry. We provide affordable high-quality services so that our clients can get value for their money. This means that you will never sacrifice quality for affordability.
The final word
Since your printing project is going to be the main representation of your business, consider the aforementioned qualities to hire the right printing services in Victoria, DC. This will make it easy to find a top-rated printing service provider such as Wrap It Signs that offers excellent print jobs, resulting in saving time and money in the long run. If you are looking for reliable and reputable services, consider working with us as we are one of the leading in the area. Give us a call at (250) 896 6109 or visit us at https://wrapitsigns.ca/ to learn more.